​"Every dream begins with a dreamer. Always remember you have within you the strength, the passion, and the patience to reach for the stars and change the world" -Harriet Tubman




I TEACH WITH MY HEART AND SOUL AND NOT WITH MY MOUTH ALONE. -JAIME ESCALANTE, EDUCATOR
ABOUT ME
I am very fortunate to be your child's school counselor! If it has not already happened, I am looking forward to meeting you and your child! Here is a a little information about myself.
I am from Taylor, TX, it's a small town outside of Austin. I earned
my Bachelor's of Applied Science in Elementary Education from
The University of Texas @ Austin, and my Master's of Education in School Counseling from Lamar University. I love my family and spending time with them! I have 2 1/2 children, a 13 year old son, Kenyon, 2 year old daughter, Faith, and one on the way. In my spare time I enjoy reading, shopping, listening to music, writing and enjoying nature.
---



MY PHILOSOPHY"People don't care what you know, until they know that you care"- Unknown.
I believe in the promotion of success for ALL students. I must first show that I am genuine and interested in the students, as unique individuals. Students need guidance in their academic, career, behavioral, personal and social development. This is what I am here for. I realize that collaboration with significant adults (parents, teachers, community members) in their lives is essential, so I do this happily hearted.
OUR MISSION
At Howard Norman Elementary School (HNES), we will inspire academic achievement in all students by maintaining:
Honest relationships
Nurturing student growth
Educating to the highest standards and
Specializing in differentiated instruction
EXPLORE THE SITE
Powered by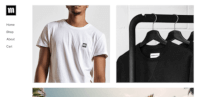 Create your own unique website with customizable templates.